Pakko kyllä sanoa, että on ollut ihan huippusyksy - ihan myös näin ammatillisesti! On päässyt värjäämään hiuksia erilaisilla sävyillä ja toteuttamaan muodonmuutoksia ehkä enemmän kuin koskaan aiemmin. Erityisesti hiusten
tummentaminen
on ollut tänä syksynä suositumpaa kuin aiempina vuosina.
Yksi tämän syksyn muuttujista on Anastasija, joka päätti rohkeasti astua brunettien maailmaan. :)
Työssä käytin
DIArichesse
n pigmenttirikkaita värejä, joista sekoitin tämän herkullisen
suklaanruskean
.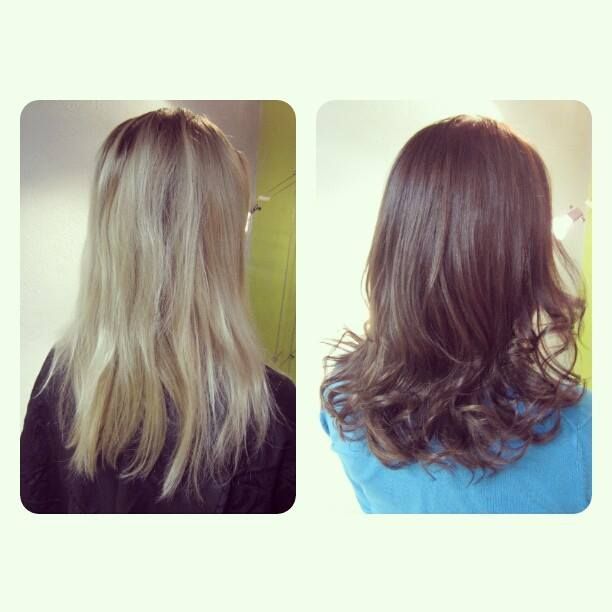 Hair made by Susanna Poméll
Photos by Susanna Poméll
Model: Anastasija
Translation: This autumn has been so beautiful and great - also professionally. Customers have been more open for change and different colors. Especially darker colors have been more popular. Anastasija decided to have a make-over and so I dyed her hair chocolate brown.
What a lovely brunette! What do you think? :)
- Susanna